Nasir Khan-Montoya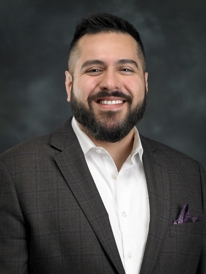 Attorney Nasir "Nas" Khan Montoya is the founder and Lead Attorney for The Khan Law Firm, Inc. Half Hispanic and half Middle Eastern, this immigration lawyer in Carlsbad was raised all over the United States as the son of a United States Air Force officer, an upbringing which has played an influential role in his decision to practice business, international, and immigration law.
Education
After receiving a bachelor's degrees in Political Science and Classical Civilizations from UC Berkeley, Attorney Khan went on to earn a law degree from American University's Washington College of Law, where his legal studies focused on International Law, Human Rights, and Immigration. Attorney Khan grew interested in immigration law during his first year of law school as a Dean's Fellow for the International Human Rights & Immigration Law Clinic, helping everyday folks access justice and resolve long pending immigration cases.
Areas of Legal Interest: Attorney Khan especially enjoys representing International clients, whether they need help with obtaining asylum, need defense from deportation, or wish to sue a foreign company or government.
Personal Interests
Attorney Khan is fluent in Spanish and is conversant in Italian. A lover of languages, Attorney Khan is also ever improving his Arabic and Hebrew language skills.
In addition to owning a thriving law practice, Attorney Khan loves to travel and has visited Spain, France, Italy, Mexico, Japan, England, Scotland, the Netherlands, and Dubai. He also enjoys playing rugby and is also the author of an upcoming cookbook on traditional Afghan cuisine.